One of the most exciting aspects of traveling is the opportunity to indulge in the local cuisine. Food markets and street food offer a gateway to the heart of a city's culinary landscape. They present a kaleidoscope of flavors, aromas, and textures, allowing you to experience the authenticity and diversity of a culture through its food.
The Vibrant World of Food Markets
1. The Essence of Food Markets
Food markets have been an integral part of human history, serving as bustling hubs where people gather to buy and sell fresh produce, spices, meats, and other culinary delights. These vibrant spaces are a true reflection of a city's food culture and showcase the richness of local ingredients.
2. A Feast for the Senses
Entering a food market is akin to stepping into a sensory wonderland. The vibrant colors of exotic fruits and vegetables, the intoxicating scent of freshly baked bread, and the symphony of sounds created by bustling vendors and enthusiastic customers all contribute to an unforgettable experience. Food markets ignite our senses and offer a glimpse into the soul of a city.
Unveiling the Magic of Street Food
1. Street Food: A Culinary Phenomenon
Street food is a culinary phenomenon that has captivated the hearts and taste buds of people worldwide. From savory snacks to delectable desserts, street food vendors offer an array of affordable and delicious options that reflect the local flavors and culinary heritage of a place. Sampling street food allows you to delve into the heart of a city's culinary traditions.
2. Authenticity at Your Fingertips
One of the unique aspects of street food is its authenticity. Street food vendors often prepare their dishes using traditional recipes passed down through generations. The dishes are prepared right in front of you, ensuring freshness and authenticity that can't be replicated elsewhere. Eating street food provides a genuine taste of a city's culinary heritage.
Benefits of Sampling Local Flavors
1. Cultural Immersion
Sampling local flavors through food markets and street food is a powerful way to immerse yourself in the local culture. Food is deeply intertwined with a region's traditions, history, and values. By indulging in the local cuisine, you gain a deeper understanding of the people and their way of life.
2. Culinary Exploration and Adventure
Food markets and street food offer a sense of culinary exploration and adventure. Each bite is a discovery, a chance to try something new and unexpected. These culinary delights become cherished memories, creating a unique narrative of your business trip.
3. Building Connections and Relationships
Food has a remarkable ability to bring people together. Sharing a meal or striking up a conversation with a food vendor creates opportunities for connection and relationship-building. Engaging with locals over a plate of delicious street food can lead to valuable insights, business opportunities, and lifelong friendships.
Making the Most of Food Markets and Street Food on Business Trips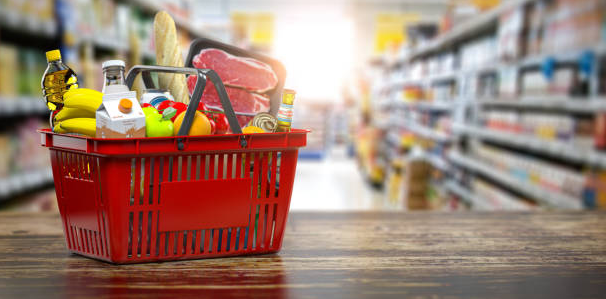 1. Prioritize Research and Planning
Before embarking on your business trip, take the time to research the local food scene. Identify renowned food markets, popular street food areas, and highly recommended vendors. This preparation ensures you don't miss out on the culinary treasures of your destination.
2. Embrace the Local Culture
When exploring food markets and trying street food, immerse yourself in the local culture. Be open to new flavors, unfamiliar ingredients, and unique cooking techniques. Step outside your comfort zone and embrace the authenticity of the local cuisine.
3. Engage with Local Vendors and Food Enthusiasts
Strike up conversations with vendors and fellow food enthusiasts. Ask about their culinary traditions, their favorite dishes, and seek recommendations. This engagement not only enriches your experience but also provides an opportunity to connect with the local community.
4. Balance Convenience and Exploration
While it's important to prioritize convenience during a business trip, don't shy away from exploring off-the-beaten-path food markets and street food stalls. Strike a balance between convenience and exploration to make the most of your culinary adventure.
5. Consider Hygiene and Food Safety
Maintaining good hygiene and considering food safety is crucial when indulging in street food. Look for vendors who follow proper food handling practices, have clean cooking stations, and use fresh ingredients. Trust your instincts and prioritize your well-being.
Conclusion
Food markets and street food offer a gateway to local flavors and cultural immersion during your business trips. By venturing beyond the conventional dining options, you can embark on a culinary adventure that tantalizes your taste buds and enriches your travel experience. So, the next time you find yourself on a business trip, don't hesitate to explore the wonders of food markets and street food.
FAQs
Q1: Are food markets and street food safe to eat during business trips?
A1: While it's essential to prioritize hygiene and food safety, many food markets and street food stalls uphold high standards. Look for clean and reputable vendors to minimize any risks.
Q2: Can I find vegetarian or vegan options at food markets and street food stalls?
A2: Yes, food markets and street food stalls often offer a wide range of vegetarian and vegan options. Don't hesitate to inquire about ingredient choices and dietary preferences.
Q3: How do I communicate with food vendors who don't speak English?
A3: Non-verbal communication, pointing at ingredients or pictures, and using translation apps can help bridge the language barrier and facilitate communication with vendors.
Q4: Can I negotiate prices at food markets and street food stalls?
A4: In some cultures, bargaining is expected, while in others, prices may be fixed. Observe the local customs and use your judgment when it comes to negotiating prices.
Q5: How do I find the best food markets and street food stalls in a new city?
A5: Prior research, recommendations from locals or fellow travelers, and online resources such as food blogs and review websites can help you discover the best food markets and street food stalls in a new city.