Travel photography allows you to capture the essence of your adventures and create lasting memories. Whether you're exploring picturesque landscapes, bustling cities, or exotic cultures, having the right camera gear is essential. In this article, we will guide you through the process of choosing the best cameras for travel photography, considering factors such as portability, image quality, versatility, and more.
When embarking on your travels, it's crucial to select a camera that suits your needs and preferences. The camera you choose will greatly impact the quality of your photographs and the overall experience of documenting your journey. Let's delve into the factors you should consider when selecting a travel camera.
Factors to consider when selecting a travel camera
1. Portability and size
One of the primary considerations for travel photography is the camera's portability and size. A compact and lightweight camera allows you to carry it comfortably during long hikes, city explorations, or any travel situation. Look for cameras with a smaller form factor without compromising on essential features.
2. Image quality and sensor size
The image quality of your travel photographs is crucial, and it is greatly influenced by the camera's sensor size. Larger sensors tend to produce higher-quality images with better dynamic range and low-light performance. Consider cameras with APS-C or full-frame sensors for superior image quality.
3. Lens versatility and focal length range
The versatility of your camera's lens is essential for travel photography. Look for cameras with interchangeable lenses or versatile zoom lenses that cover a wide focal length range. This flexibility allows you to capture a variety of scenes, from expansive landscapes to detailed portraits.
4. Low light performance
When traveling, you'll encounter various lighting conditions, including low-light situations. Choosing a camera with excellent low light performance ensures that you can capture stunning images even in dimly lit environments. Look for cameras with low noise levels at high ISO settings.
5. Battery life and charging options
Traveling often means being away from power sources for extended periods. It's crucial to consider a camera with long battery life to avoid missing out on precious photo opportunities. Additionally, having multiple charging options, such as USB charging or the ability to use power banks, can be advantageous.
6. Weather sealing and durability
Traveling exposes your camera gear to various weather conditions and potential mishaps. Weather sealing protects your camera from dust, moisture, and unexpected rain showers. opt for cameras with rugged construction and reliable durability to withstand the rigors of travel.
Best Cameras for Travel Photography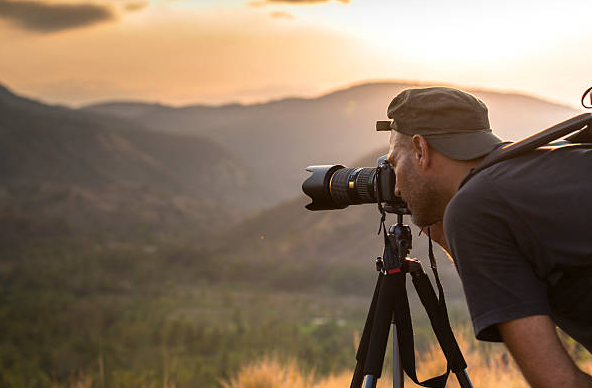 1. Compact cameras for travel photography
Compact cameras offer a convenient and portable solution for travel photography. These all-in-one devices are designed for simplicity, ease of use, and versatility. While they may not offer the same level of image quality and customization as larger cameras, they are an excellent choice for casual travel photographers.
Advantages of compact cameras
Compact cameras are lightweight, portable, and user-friendly.

They often have built-in lenses with a versatile focal length range, making them suitable for various shooting scenarios.

Many compact cameras offer advanced features such as Wi-Fi connectivity, built-in image stabilization, and 4K video recording.
Disadvantages of compact cameras
Due to their smaller sensor size, compact cameras may not perform as well as larger cameras in low light conditions or when capturing images with high dynamic range.

They also offer limited manual controls and may not have the same level of customization as more advanced cameras.
2. Mirrorless cameras for travel photography
Mirrorless cameras have gained significant popularity in recent years due to their compact size, excellent image quality, and versatility. They combine the advantages of compact cameras and DSLRs, making them an excellent choice for travel photographers seeking high performance in a portable package.
Advantages of mirrorless cameras
Mirrorless cameras offer a smaller form factor compared to DSLRs, making them easier to carry during travel. They are equipped with interchangeable lenses, all owing you to adapt to different shooting scenarios. Mirrorless cameras also provide advanced features such as electronic viewfinders, in-body image stabilization, and high-speed continuous shooting.
Disadvantages of mirrorless cameras
Mirrorless cameras can be more expensive than compact cameras, especially when considering the cost of additional lenses. While their battery life has improved over the years, it may not be on par with DSLRs. Additionally, the lens selection for some mirrorless systems may be more limited compared to DSLRs.
3. DSLR cameras for travel photography
DSLR cameras have long been the go-to choice for professional and enthusiast photographers. Although bulkier compared to compact and mirrorless cameras, DSLRs offer exceptional image quality, extensive lens options, and advanced controls that allow for creative expression.
Advantages of DSLR cameras
DSLR cameras are known for their superior image quality and excellent low light performance. The availability of a wide range of lenses gives photographers the flexibility to capture any subject with precision. DSLRs also offer robust build quality, longer battery life, and a vast selection of accessories.
Disadvantages of DSLR cameras
The main drawback of DSLR cameras for travel photography is their size and weight. Carrying a DSLR along with multiple lenses and accessories can be cumbersome, especially during long journeys. Additionally, the learning curve associated with DSLRs may deter beginners or casual photographers.
Additional gear for travel photography
In addition to a reliable camera, there are several essential accessories that can enhance your travel photography experience:
1. Tripods and stabilizers
A lightweight travel tripod allows you to capture steady shots, especially in low light conditions or when using slow shutter speeds. Consider a compact and versatile tripod that can be easily carried during your travels. Additionally, handheld stabilizers or gimbals can help eliminate camera shake while shooting videos.
2. Memory cards and storage solutions
Carry an ample supply of high-quality memory cards with sufficient storage capacity. It's advisable to choose fast and reliable memory cards to ensure smooth shooting and prevent data loss. Additionally, consider backup solutions such as portable hard drives or cloud storage to safeguard your precious travel photographs.
3. Filters and accessories
Filters, such as polarizing filters and neutral density filters, can greatly enhance your travel photos by reducing glare, improving contrast, and allowing for long-exposure shots. Other accessories to consider include extra batteries, lens cleaning kits, and camera bags designed for travel.
Tips for capturing stunning travel photos
Now that you have the right gear for travel photography, here are some tips to help you capture stunning images:
1. Composition and framing
Pay attention to composition and framing to create visually pleasing photographs. Consider the rule of thirds, leading lines, and foreground-background elements to add depth and interest to your shots. Experiment with different angles and perspectives to bring unique perspectives to familiar scenes.
2. Lighting and exposure
Understanding lighting and exposure is essential for capturing well-exposed and balanced photographs. Utilize natural light during the golden hours (sunrise and sunset) for soft, warm tones. In challenging lighting conditions, use exposure compensation or manual exposure settings to achieve the desired results.
3. Using different shooting modes
Experiment with different shooting modes, such as aperture priority, shutter priority, or manual mode, to gain more control over your camera's settings. Take advantage of scene modes or creative modes to capture specific travel scenarios, such as landscapes, portraits, or night scenes.
4. Post-processing and editing
Once you've captured your travel photos, post-processing and editing can elevate them to the next level. Use editing software to adjust exposure, contrast, colors, and apply creative effects. However, remember to maintain a natural look and avoid excessive editing that can compromise the authenticity of your travel photographs.
Conclusion
Choosing the right camera for travel photography is a critical decision that can greatly impact the quality and enjoyment of your travel experiences. Consider factors such as portability, image quality, lens versatility, and low light performance when making your decision. Whether you opt for a compact camera, mirrorless camera, or DSLR, ensure that it aligns with your needs and preferences as a travel photographer.
Now, pack your camera gear and embark on your adventures with confidence, knowing that you have the right tools to capture stunning travel photos and create lasting memories.
FAQs
1: What is the best camera for beginner travel photographers?
For beginners, compact cameras or entry-level mirrorless cameras are great options. They offer a balance between ease of use and image quality.
2: Can smartphones be used for travel photography?
Absolutely! Smartphones have evolved to offer impressive camera capabilities and can produce excellent travel photos. However, dedicated cameras provide more versatility and image quality.
3: How important is image stabilization for travel cameras?
Image stabilization is crucial, especially for travel photography. It helps minimize camera shake, allowing you to capture sharper images, particularly in low light conditions or when shooting handheld.
4: Are waterproof cameras necessary for travel?
Waterproof cameras can be beneficial if you plan to capture underwater scenes or expect to encounter wet environments frequently. However, they are not essential for all types of travel photography.
5: What are the advantages of shooting in RAW format?
Shooting in RAW format preserves more image data, allowing for greater flexibility in post-processing. It provides better control over exposure, white balance, and recovering details from shadows or highlights.