Hiking has always been one of the best ways to connect with nature and explore the hidden treasures that our planet has to offer. Latin America, with its diverse landscapes, breathtaking vistas, and rich biodiversity, provides a perfect playground for hiking enthusiasts. From the majestic Andes Mountains to the lush rainforests of the Amazon, there is no shortage of stunning hiking trails and scenic routes waiting to be explored. In this article, we will dive into the natural beauty of Latin America, unveiling some of the most awe-inspiring hiking destinations this incredible region has to offer.
The Enchanting Andes Mountains
1. Hiking the Inca Trail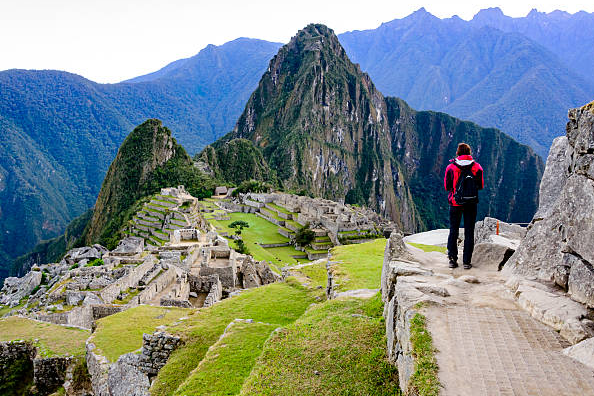 The Inca Trail in Peru is undoubtedly one of the most iconic and sought-after hiking trails in Latin America. This ancient trail leads adventurers through the heart of the Andes Mountains, passing by ancient Incan ruins, cloud forests, and offering unparalleled views of the majestic Machu Picchu. Hiking the Inca Trail is an unforgettable journey back in time, where hikers can immerse themselves in the history and culture of the Incas while being surrounded by awe-inspiring natural beauty.
2. Exploring Patagonia's W Trek
Located at the southernmost tip of Latin America, Patagonia is a land of rugged beauty and pristine wilderness. The W Trek takes hikers through Torres del Paine National Park, where they can marvel at towering granite peaks, sparkling glaciers, and turquoise lakes. The ever-changing landscapes and challenging terrain make this a true adventure for hiking enthusiasts seeking to connect with nature in its purest form.
The Allure of the Amazon Rainforest
1. Amazon Jungle Expedition
For those looking for a unique and immersive hiking experience, venturing into the Amazon rainforest is a must. The Amazon basin covers a vast expanse of land, crossing multiple Latin American countries. Guided expeditions offer the chance to explore remote trails, spot diverse wildlife, and learn about the medicinal plants and ancient traditions of the indigenous communities that call this dense jungle home.
2. Treading Through the Cloud Forests
The cloud forests of Latin America, located in countries like Costa Rica and Ecuador, offer a mystical and ethereal hiking experience. These misty forests, perched high in the mountains, are teeming with life, from rare orchids to playful monkeys and colorful birds. Hikers can traverse suspension bridges and enjoy panoramic views of the canopy below, making it a thrilling and enchanting journey.
The Coastal Charms
1. Cinque Terre Trail, Italy
Though not exclusively within Latin America, the Cinque Terre Trail in Italy is a coastal gem that deserves a mention. This scenic hiking route takes visitors through five charming villages perched on the cliffs of the Italian Riviera. The colorful houses, azure waters, and terraced vineyards create a picturesque setting that enchants travelers from around the world.
2. Coastal Hiking in Colombia
Colombia's Caribbean coastline offers a unique blend of tropical beaches and lush mountains, making it an excellent destination for coastal hiking. The Lost City Trek, for example, takes hikers through dense jungles and ancient ruins before culminating at the archaeological site of Ciudad Perdida, an ancient city hidden deep within the Sierra Nevada de Santa Marta mountains.
Conclusion
Latin America is a hiker's paradise, boasting an abundance of natural beauty, diverse landscapes, and enchanting trails waiting to be explored. From the rugged peaks of the Andes to the untamed wilderness of the Amazon and the stunning coasts, the region offers something extraordinary for every hiking enthusiast. Embark on a journey of a lifetime and connect with nature in its purest form while creating unforgettable memories on these scenic routes.
FAQs
1. Is hiking in Latin America safe?
Generally, hiking in Latin America is safe, but it is essential to be well-prepared, follow local guidelines, and go with reputable guides for remote areas.
2. What is the best time to hike in Latin America?
The best time for hiking in Latin America varies by region. Research the specific area you plan to visit to find the most favorable weather conditions.
3. Are there any age restrictions for hiking these trails?
Age restrictions may vary depending on the difficulty and remoteness of the trail. Some trails may have minimum age requirements for safety reasons.
4. Can I hike these trails without a guide?
While some trails can be done independently, hiring a knowledgeable guide can enhance your experience and ensure safety, especially for remote hikes.
5. How physically demanding are these hiking trails?
The difficulty level varies from trail to trail. Some hikes are suitable for beginners, while others require a higher level of fitness and endurance. Research the trails beforehand and choose one that matches your capabilities.