Travel photography allows you to capture the beauty, culture, and essence of the destinations you visit. It's a way to immortalize your experiences and share them with others. To create compelling images, having the right photography gear is crucial. Let's dive into the essential equipment you should consider for your travel adventures.
The Power of a Reliable Camera
Investing in a high-quality camera is the foundation of excellent travel photography. Look for a compact and lightweight camera that offers a balance between portability and image quality. Mirrorless cameras and DSLRs are popular choices among photographers due to their versatility and exceptional image sensors.
Versatile Lenses for Every Shot
Different lenses allow you to capture a wide range of subjects and perspectives. A versatile zoom lens, such as a 24-70mm or 18-135mm, covers most scenarios, from landscapes to portraits. Additionally, a prime lens with a wide aperture, like a 50mm f/1.8, is ideal for low-light situations and achieving a shallow depth of field.
Steady Shots with Tripods
A sturdy tripod is essential for achieving sharp and steady images, especially in low-light conditions or when capturing long exposures. Look for a lightweight and compact tripod that is easy to carry during your travels. Consider materials like carbon fiber for durability and stability.
Lighting Equipment for Perfect Illumination
While natural light is often preferred, having portable lighting equipment can significantly enhance your photos. A compact LED panel or a small flash can help fill in shadows or add creative lighting effects to your subjects, particularly in challenging lighting situations.
Camera Bags: Keeping Your Gear Safe and Organized
Investing in a reliable camera bag is vital to protect your gear from potential damage during your travels. Look for a bag that offers adequate padding, compartments for lenses and accessories, and is comfortable to carry for extended periods. Consider a backpack-style bag for added convenience and ease of mobility.
Filters: Enhancing Your Shots
Filters are valuable accessories that allow you to modify light and add creative effects directly on-camera. A polarizing filter reduces glare and enhances colors, while a neutral density (ND) filter is useful for long exposures and capturing motion in various lighting conditions. Experimenting with filters can elevate the visual impact of your photographs.
Remote Shutter Release for Self-Portraits and Long Exposures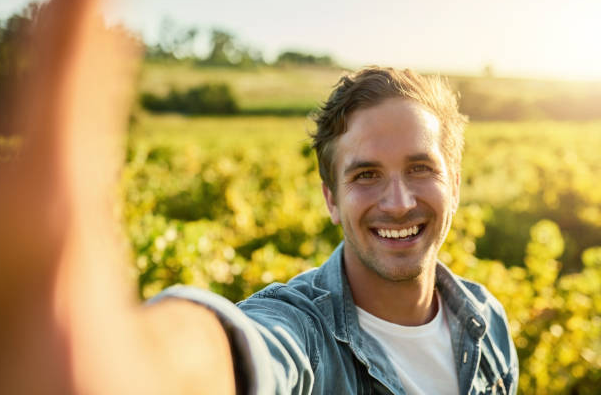 A remote shutter release enables you to capture self-portraits, group shots, or long exposures without touching the camera. This accessory is particularly useful when you want to include yourself in the frame or avoid any potential camera shake caused by pressing the shutter button.
Spare Batteries and Memory Cards: Never Miss a Moment
Carrying extra batteries and memory cards is essential to ensure you never run out of power or storage space during your adventures. Invest in high-quality, reliable batteries and fast, high-capacity memory cards to keep up with the demands of continuous shooting and recording high-resolution images.
Cleaning Kit: Keeping Your Gear in Pristine Condition
Traveling exposes your gear to dust, dirt, and other elements. A cleaning kit consisting of a blower, microfiber cloth, and a lens cleaning solution helps you keep your lenses, camera sensor, and other equipment clean. Regular maintenance ensures optimal image quality and prolongs the lifespan of your gear.
Portable Hard Drive: Backup Your Precious Memories
Backing up your photos while traveling is essential to safeguard your memories. Invest in a portable hard drive with ample storage capacity to create duplicate copies of your images. Consider a rugged and shockproof drive to withstand the rigors of travel.
Smartphone Photography: Expanding Your Options
While dedicated cameras offer superior image quality, smartphones have become increasingly capable of capturing impressive photos. Maximize your photography opportunities by harnessing the power of your smartphone camera and utilizing photography apps that provide advanced manual controls and editing features.
Conclusion
Travel photography is an incredible way to capture the essence of your adventures and share them with the world. By equipping yourself with the right photography gear essentials, you can elevate your skills and create stunning images that tell captivating stories. Remember to invest in a reliable camera, versatile lenses, and accessories such as tripods, lighting equipment, and camera bags to enhance your travel photography experience.
FAQs
1. How do I choose the right camera for travel photography?
When selecting a camera for travel photography, consider factors such as size, weight, image quality, and versatility. Look for a compact and lightweight camera that offers excellent image sensors and interchangeable lenses.
2. How many lenses should I carry while traveling?
The number of lenses you carry depends on your shooting style and preferences. However, it's advisable to have at least two lenses: a versatile zoom lens for everyday situations and a prime lens for low-light conditions and creative depth of field effects.
3. Do I need to carry a tripod for travel photography?
A tripod is highly recommended for travel photography, as it allows you to capture steady shots and enables long exposures. Look for a lightweight and portable tripod that suits your needs and travel style.
4. How should I clean my camera gear while traveling?
Use a blower to remove dust and debris, a microfiber cloth to wipe lenses and camera bodies, and a lens cleaning solution for stubborn smudges. Follow the manufacturer's instructions and avoid using harsh chemicals or abrasive materials.
5. Can I use my smartphone for travel photography?
Absolutely! Smartphones have advanced camera technology and powerful editing capabilities. Explore different photography apps and accessories to enhance your smartphone photography skills while traveling.