Cuba, known for its vibrant culture and delicious cuisine, has something to offer for everyone, including vegetarians and vegans. In this guide, we'll take you on a culinary journey through the colorful streets of Cuba, highlighting the best Vegetarian and Vegan-Friendly Restaurants in Cuba. Whether you follow a plant-based diet or simply want to explore new flavors, you're in for a treat.
Exploring Cuba Cuisine
Cuban cuisine is famous for its bold and savory flavors, often centered around meats and seafood. However, the country has seen a rise in vegetarian and vegan options in recent years, making it a haven for plant-based food enthusiasts.
A Taste of Tradition
El Morro Café
Nestled in the heart of Havana, El Morro Café is a charming eatery that offers a delightful fusion of traditional Cuban dishes with a vegetarian twist. From hearty black bean soups to mouthwatering yucca fritters, this restaurant serves up authentic flavors that cater to both vegetarians and vegans.
The Vegetarian Revolution
La Veggie Habana
Experience the vegetarian revolution at La Veggie Habana, a trendy restaurant in the capital city. This hotspot is known for its innovative plant-based creations that elevate Cuban staples. Don't miss their roasted plantain sandwiches and avocado salads – true Cuban delights.
Vegan-Friendly Eateries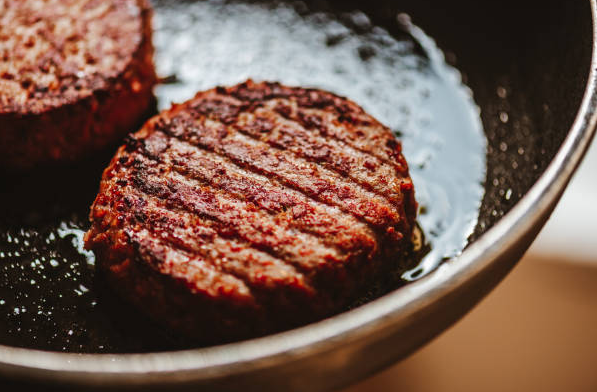 While vegetarian options are on the rise, vegan-friendly restaurants in Cuba are also making waves.
Vegan Delights by the Sea
El Mar Vegano
For those seeking a beachside dining experience, El Mar Vegano in Varadero is a must-visit. Their vegan sea food alternatives, like "lobster" mushroom ceviche, are a testament to the creativity of Cuban chefs. Savor these dishes while enjoying the stunning ocean view.
Havana's Hidden Gem
Veganoy Feliz
Nestled in the bustling streets of Havana, Vegano y Feliz is a hidden gem for vegans. Their menu features a wide array of dishes, from Cuban-style vegan picadillo to creamy coconut flan for dessert. The warm atmosphere and friendly staff make this place unforgettable.
Conclusion
Exploring the diverse and delicious world of Vegetarian and Vegan-Friendly Restaurants in Cuba is an adventure for your taste buds. From the heart of Havana to the serene beaches of Varadero, Cuba offers a range of options for those following plant-based diets. Embrace the flavors of this vibrant nation while indulging in cruelty-free cuisine.
FAQs
Q: Are vegan options widely available in Cuba?
 A: Yes, vegan options are becoming increasingly available, especially in tourist areas and larger cities like Havana and Varadero.
Q: Can I find traditional Cuban dishes with a vegan twist?
 A: Absolutely! Many restaurants specialize in vegan versions of classic Cuban dishes, ensuring you don't miss out on the authentic flavors.
Q: Are there vegan desserts in Cuba?
 A: Yes, many restaurants offer vegan desserts, often using tropical fruits like coconut and guava to create delightful sweets.
Q: What should I look for in a vegan-friendly restaurant in Cuba?
 A: Look for places that clearly label vegan options on their menu and ask about ingredient substitutions if you're unsure.
Q: Is it easy to find vegetarian and vegan options outside major cities?
 A: While it might be more challenging in rural areas, you can still find vegetarian and vegan-friendly options, though the variety may be limited.
Q: Do I need to speak Spanish to order vegan food in Cuba? 
A: While knowing some basic Spanish phrases can be helpful, many tourist-friendly restaurants have English-speaking staff and bilingual menus.