As a busy professional, prioritizing exercise while traveling might seem challenging, but it is essential for your overall well-being. Regular physical activity boosts energy levels, reduces stress, improves sleep quality, and enhances cognitive function. By incorporating exercise into your travel routine, you can improve productivity, reduce fatigue, and maintain a positive mindset throughout your trip.
Planning Ahead: Researching Fitness Facilities
Before embarking on your journey, research the fitness facilities available at your travel destination. Look for hotels with well-equipped gyms or nearby fitness centers. Ensure they offer amenities that align with your fitness preferences, such as weightlifting equipment, cardio machines, or fitness classes. By planning ahead, you can select accommodation options that cater to your exercise needs.
Utilizing Hotel Gyms and Fitness Centers
Many hotels provide on-site gyms and fitness centers for their guests. Take advantage of these facilities during your stay. Incorporate a morning workout or an evening session to energize your body and mind. Make sure to pack appropriate workout attire and shoes to fully utilize the available equipment and maintain your fitness routine while away from home.
Bodyweight Exercises for Limited Space
When space is limited or a gym is not accessible, bodyweight exercises can be a convenient and effective way to stay active. These exercises require no equipment and can be performed in the comfort of your hotel room or any confined space. Include exercises such as push-ups, squats, lunges, planks, and burpees in your routine to target different muscle groups and elevate your heart rate.
High-Intensity Interval Training (HIIT) Workouts
For time-efficient workouts that provide maximum results, consider incorporating high-intensity interval training (HIIT) into your travel fitness routine. HIIT involves short bursts of intense exercise followed by brief recovery periods. This form of workout boosts metabolism, burns calories, and improves cardiovascular fitness. You can find numerous HIIT workout routines online or through fitness apps to guide your training sessions.
Incorporating Cardiovascular Activities
Engaging in cardiovascular activities while traveling is an excellent way to improve endurance and maintain overall fitness. Take advantage of your surroundings by going for a run or brisk walk in local parks or scenic areas. If weather conditions are unfavorable or outdoor options are limited, opt for indoor cardio exercises like jumping jacks, skipping rope, or using a stationary bike.
Exploring the Surroundings through Active Sightseeing
Combine fitness with sightseeing by incorporating active exploration of your travel destination. Choose walking tours, cycling tours, or hiking excursions to discover the city or natural landscapes. Not only will you get a workout, but you will also get to immerse yourself in the local culture, making your travel experience more enriching and memorable.
Stretching and Flexibility Exercises
To prevent muscle stiffness and maintain flexibility, prioritize stretching exercises before and after your workouts. Incorporate static stretches to elongate muscles and dynamic stretches to warm up your body. Stretching can help reduce the risk of injuries and enhance your overall performance during physical activities.
Maintaining a Healthy Diet on the Road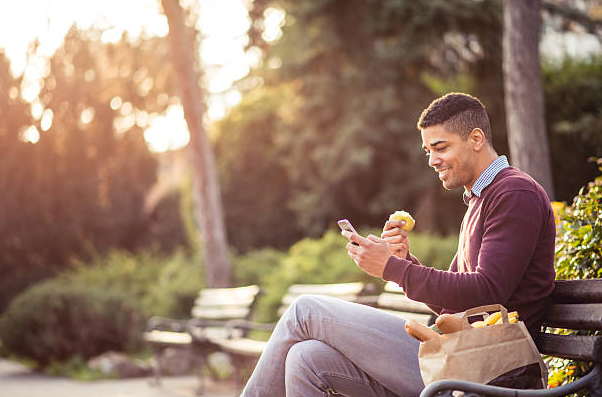 Eating well is crucial for maintaining energy levels and supporting your fitness goals while traveling. Opt for nutritious meals that include a balance of proteins, carbohydrates, and healthy fats. Choose local, fresh ingredients and explore the local cuisine for a diverse culinary experience. Be mindful of portion sizes and stay hydrated by drinking an adequate amount of water throughout the day.
Hydration and Rest for Optimal Performance
Hydration and rest are vital components of any fitness routine, especially when traveling. Drink plenty of water throughout the day to stay hydrated and avoid energy slumps. Additionally, ensure you get enough restorative sleep to recover from the physical and mental demands of travel. Prioritize quality sleep to optimize your overall performance during your trip.
Tips for Jet Lag Management
Jet lag can disrupt your exercise routine and overall well-being when traveling across different time zones. To combat jet lag, adjust your sleep schedule before departure to align with your destination's time zone. Stay hydrated during the flight, avoid excessive caffeine or alcohol, and expose yourself to natural light upon arrival. By gradually adjusting to the local time, you can minimize the impact of jet lag on your fitness regimen.
Creating a Consistent Exercise Routine
Consistency is key when it comes to maintaining fitness while traveling. Set specific goals for your workouts and establish a schedule that suits your travel itinerary. Allocate dedicated time slots for exercise and treat them as non-negotiable appointments with yourself. By committing to a consistent exercise routine, you can stay on track with your fitness objectives and make the most of your travel experience.
Fitness Apps and Online Resources
Make use of fitness apps and online resources that offer workout programs, exercise demonstrations, and tracking features. These tools can guide your workouts, provide variety, and help you stay motivated while traveling. Explore apps tailored to your fitness preferences, whether it's strength training, yoga, or running, and leverage their features to enhance your exercise routine.
Staying Motivated and Accountable
Traveling can disrupt your daily routines, making it essential to stay motivated and accountable for your fitness goals. Find a workout buddy among your travel companions or connect with locals who share your fitness interests. Together, you can encourage each other, explore new activities, and hold each other accountable for staying active while on the road.
Overcoming Travel Obstacles: Tips and Tricks
Traveling presents unique obstacles when it comes to maintaining a fitness routine. To overcome these challenges, pack lightweight exercise equipment such as resistance bands or a jump rope. Choose a variety of workout options that can be adapted to different settings. Stay adaptable and flexible with your fitness plans, adjusting them according to the available resources and time constraints.
Conclusion
Exercising while traveling may initially seem daunting, but with the right strategies and mindset, it can become an integral part of your travel experience as a busy professional. Prioritize your physical well-being by incorporating exercise into your itinerary, whether it's through hotel gyms, bodyweight workouts, active sightseeing, or fitness apps. Stay consistent
FAQs
Q: Can I maintain my fitness routine while traveling for work?
A: Absolutely! With proper planning and a few adjustments, you can continue to prioritize your fitness even while traveling for work. The key is to be proactive and make exercise a non-negotiable part of your travel plans.
Q: What if my hotel doesn't have a gym or fitness center?
A: If your hotel lacks fitness facilities, don't worry! You can opt for bodyweight exercises that require minimal space and no equipment. Additionally, consider exploring nearby fitness centers or outdoor workout options in the vicinity.
Q: How can I find time to exercise amidst a busy work schedule?
A: Time management is crucial when balancing work and exercise while traveling. Look for small pockets of time, such as early mornings or evenings, to fit in a quick workout. You can also break up your exercise sessions into shorter intervals throughout the day.
Q: Are there any workout apps or online resources that can assist me?
A: Yes, there are plenty of fitness apps and online resources available that offer a wide range of workout programs, exercise demonstrations, and tracking features. Explore popular fitness apps and find one that aligns with your fitness goals and preferences.
Q: How can I stay motivated to exercise while traveling?
A: Find what motivates you personally. Set realistic goals, reward yourself for staying consistent, and track your progress. Additionally, consider finding a workout buddy or joining local fitness classes to keep yourself motivated and accountable.
Q: Can I incorporate exercise into my sightseeing activities?
A: Absolutely! One of the best ways to stay active while traveling is to incorporate exercise into your sightseeing adventures. Choose walking tours, bike rides, or explore nature trails to explore the surroundings while getting your workout in.
Q: How can I manage jet lag and still maintain my fitness routine?
A: Adjusting your sleep schedule before departure, staying hydrated, and gradually adapting to the local time zone can help minimize the effects of jet lag. Try to maintain your exercise routine as much as possible, even if it means starting with lighter workouts initially.
Q: What should I eat to support my fitness goals while traveling?
A: Aim for a balanced diet that includes lean proteins, whole grains, fruits, and vegetables. Choose local and fresh food options whenever possible. Stay mindful of portion sizes and make hydration a priority by drinking enough water throughout the day.
Q: How can I overcome the challenges of limited space and equipment?
A: Bodyweight exercises require minimal space and can be done in your hotel room. Additionally, consider packing lightweight exercise equipment like resistance bands or a jump rope to add variety to your workouts.
Q: What should I do if I feel overwhelmed or too tired to exercise?
A: Listen to your body and prioritize rest when needed. If you feel overwhelmed, focus on incorporating light activities like stretching or yoga into your routine. Remember, any movement is better than no movement, so be kind to yourself and adjust your workout intensity accordingly.